Hawaii is a paradise for many people. However, island life can be challenging to adjust to at times. Yes, the weather's beautiful, but it might also feel humid and hot all year long. You'll be surrounded by unfamiliar tropical plants and animals. On top of that, you won't have plenty of options for vacation except hopping from one island to the next. Despite all this, living in Hawaii is a life that's hard to find anywhere else. It's a privilege many people tired of the hustle and bustle in the cities would be willing to give up for. And if you've decided to live here, here are fifteen unique phrases you'll only hear in the Aloha State.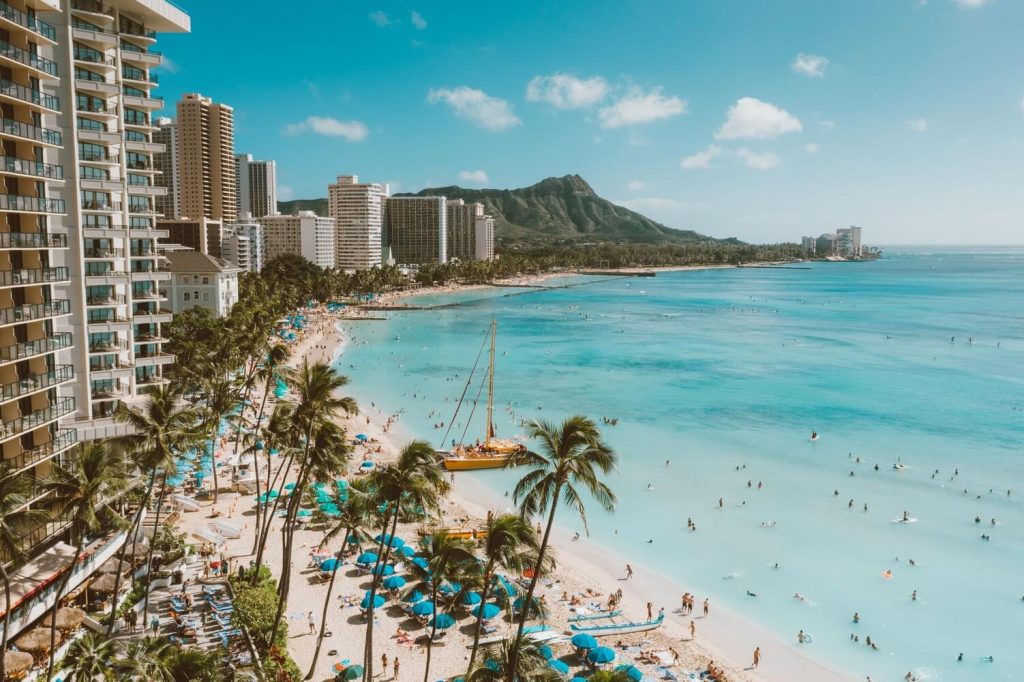 1. Broke Da Mouth
Hawaiians say this when the food is unbelievably delicious. Kind of like how the taste broke your palate, and now, you've no words to describe it. And since almost every flavor on the islands can't be found on the mainland, you will be saying this phrase often too!
2. Kama' aina
The popular phrase "I kama'aina," which means "I am local, " is sometimes uttered with pride. It refers to someone born or raised in Hawaii rather than being transplanted there later in life.
3. Beautiful as A Lei
Leis are the eye-catching garlands made of flowers, leaves, shells, and feathers typically given as gifts or worn during special events like graduations or weddings. They're considered symbols of good luck, peace, and unity. And if someone says 'beautiful as a lei,' they most likely mean it literally.
4. Mahalo
What's a better thing to learn than the Hawaiian word for 'thank you'? With all the nice things you'll find in this paradise, you're going to use this often. You can also say, 'mahalo nui loa,' which means, thank you very much! Never fail to appreciate the good things in life!
5. Howzit
Howzit might not sound like something a Hawaiian would say, but it actually means how are you? Expect to hear this slang phrased together with the word 'braddah' that equals to 'how are you, brother?'
6. A Hui Hou
Many times, the people you encounter while living in Hawaii are temporary. They could just be there for vacation or some business trip. That's why you should learn the phrase A hui hou which translates to 'until we meet again' or 'see you soon.'
7. Hau'oli La Hanau
The Hawaiian phrase for Happy Birthday, Hau'oli La Hanau is a pretty common thing to hear. Locals would also appreciate it more if you can greet them in their dialect on their special day.
8. Aloha au ia' oe
Make today special and express your love to your significant other, family, or friends with the Hawaiian phrase Aloha au ia' oe, which means I love you.
9. Aloha
Okay, so you might know this one already. Aloha is what you say to someone to greet them hello. Here's a small trivia: Aloha doesn't actually mean 'hello' but rather, 'love.' By saying Aloha to someone, you basically wish them a good life.
10. Makani 'olu'olu e kai malie
This is a phrase that translates to the old saying, fair winds and following seas. It typically means a gesture of good luck to people we will miss and is a way to honor sailors for their bravery and courage. It can also be used as a toast of celebration between seafarers.
11. Pau Hana
Pau Hana means time after work, and natives and transplants alike love it. You'll often see restaurants and bars offering special Pau Hana discounts, which are generally the Hawaiian versions of Happy Hour. Time to relax!
12. E Como Mai
If you want to welcome someone to your home, invite them to an event, or usher them to an occasion, you tell them, E como mai! It's a great way to get friendly with tourists too.
13. No Ka 'Oi
No Ka' Oi means the best of the best or the finest there is.
14. E hele kāua i ke kahakai
Does this sound too complicated? Don't worry. It just means 'let's go to the beach!' So whenever you're down for some beach action, call your friends and tell them, E hele kāua i ke kahakai!
15. Auntie & Uncle
You might think that auntie and uncle refer only to the siblings of your parents, but here in Hawaii, they refer to all elders, regardless if you're blood-related or not.
Hawaii is an exciting place to live. Make sure to familiarize yourself with these common phrases so you'll know how to blend and get around the next time you visit an island!